by Registered Breeder
---
New Arrivals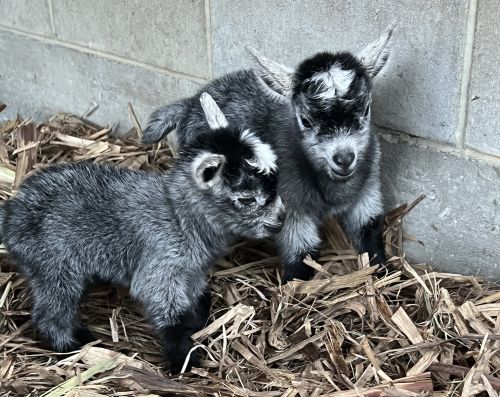 Peaches & Cream
These little beauties arrived Saturday the 1st of October. These girls are 81.4% pygmy and are the tiniest does born so far on our farm. Their names are Peaches and Cream. These little gems will go on to bear their own kids in a year or two. Their dam is Vino Amore Flora and their sire is Trinity Freddie Mercury.
We have further kids due in Nov-Dec and Jan. Expressions of interest taken.
---
More babies due in April. Next Kidding in September.
These bucks were born this morning 4th February 2023. Both silver in colour. These boys will be available in June for rehousing. They are 76.62% and would make a great addition to someone's herd. If you're just starting your journey in raising pygmy goats, then either of these two little bucks would add value. Please contact me if interested.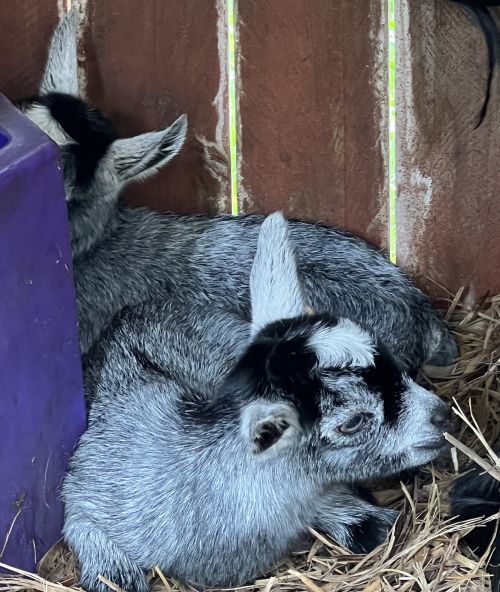 ---
Price Guide
Wethers
$400+
Bucks
| | |
| --- | --- |
| % Pygmy | Price |
| Under 40% | Up to $600 |
| 40%-50% | $600 – $1000 |
| 50%-60% | $1000 – $1500 |
| 60%-70% | $1500 – $2000 |
| 70%-80% | $2000 – $3000 |
| 80%-90% | $3000+ |
| 90%+ | |
Can depend on show quality colouring & state available